Wholesale Lateral Flow Antigen Tests
Out of stock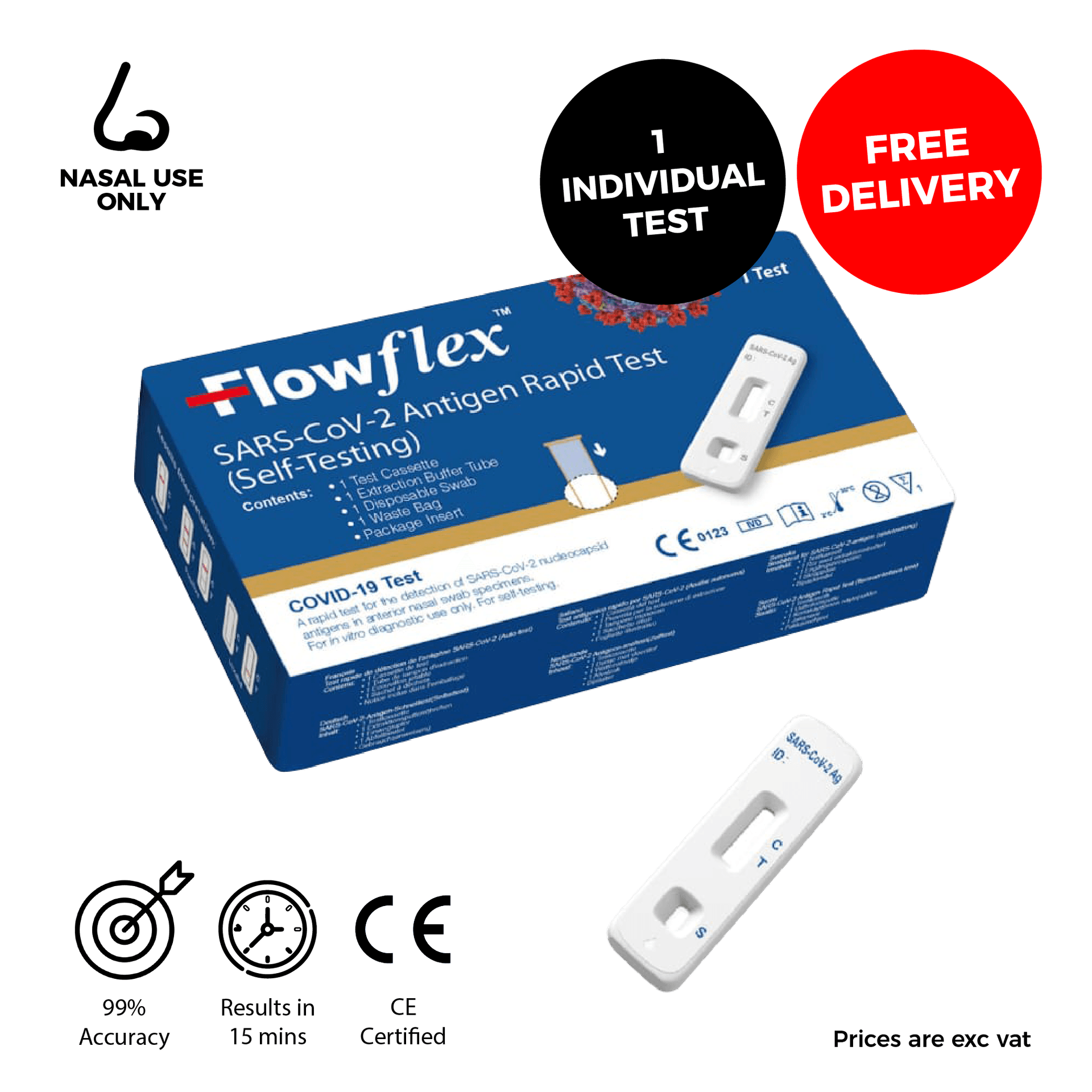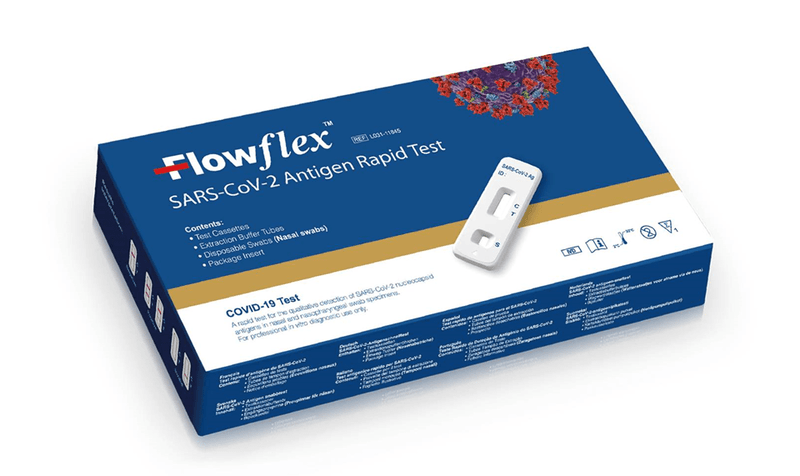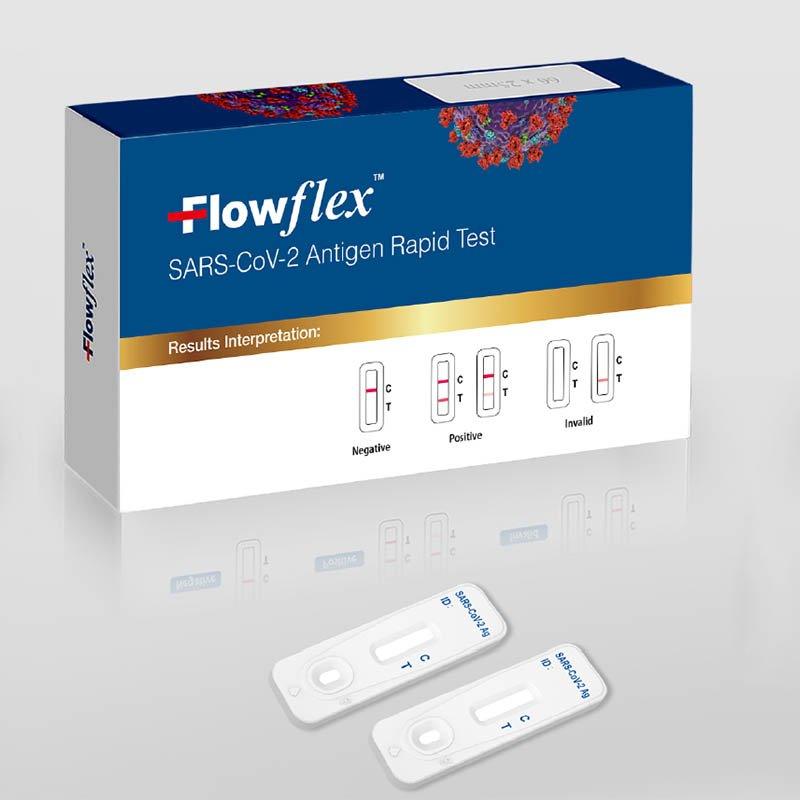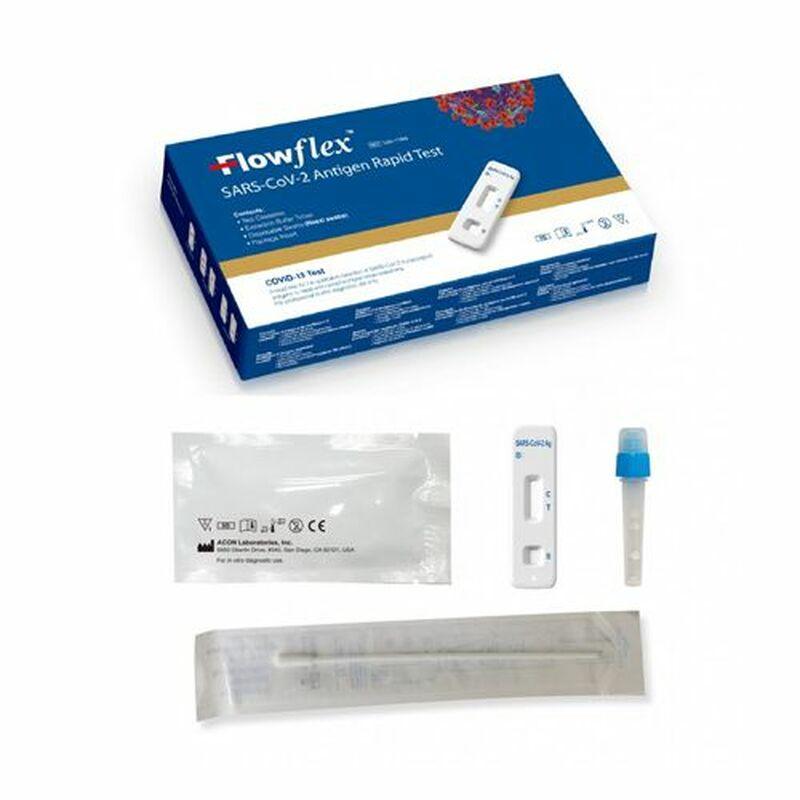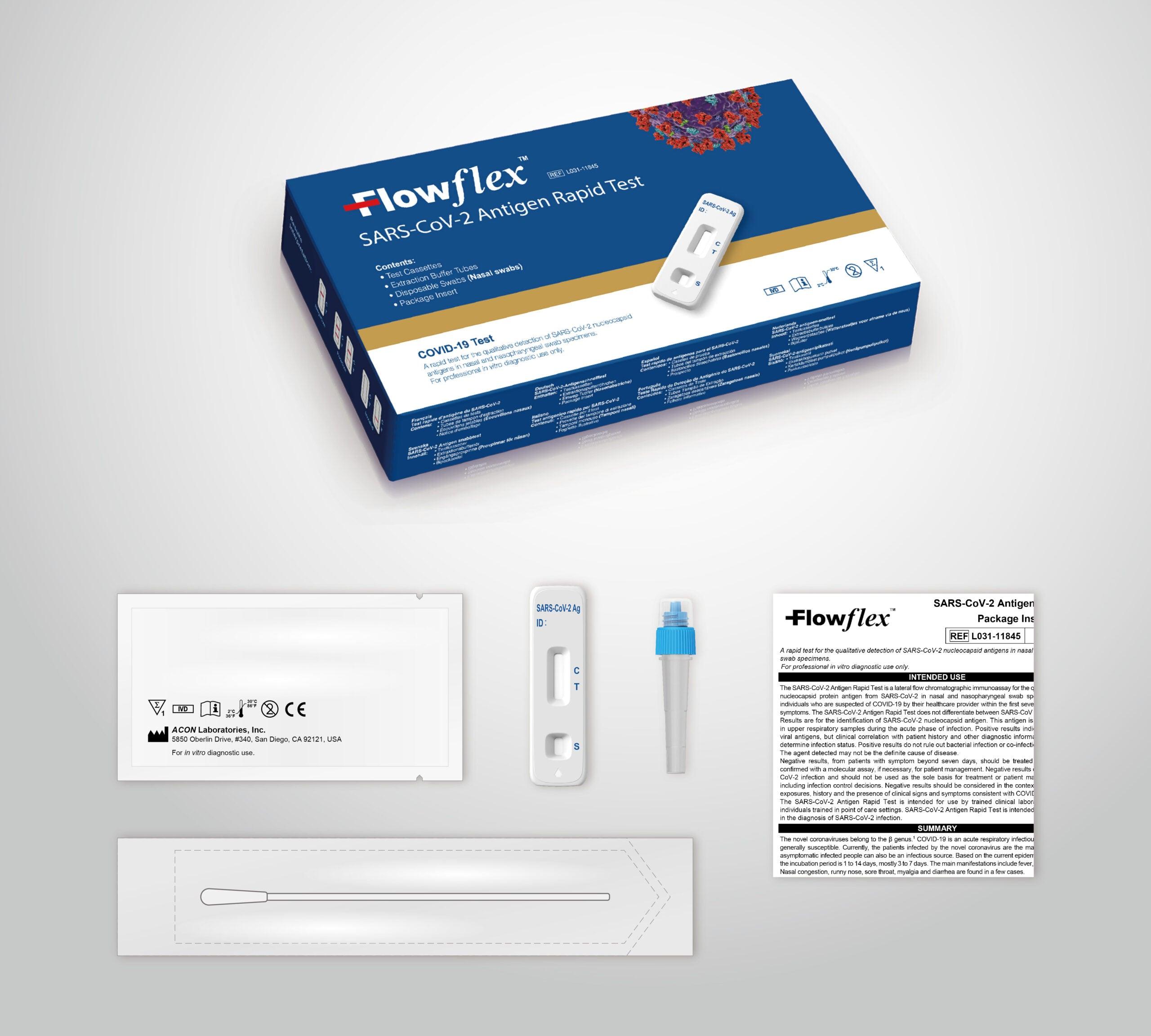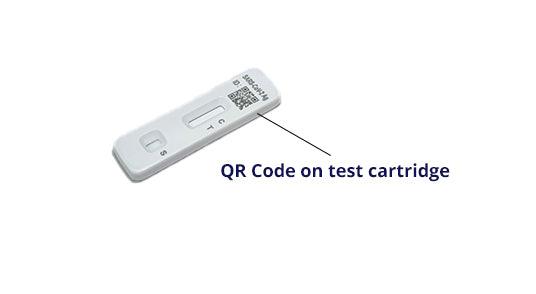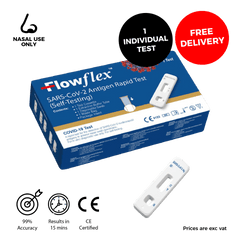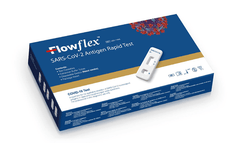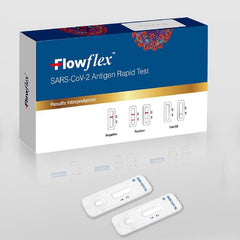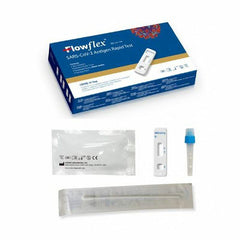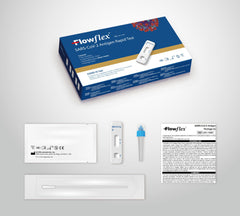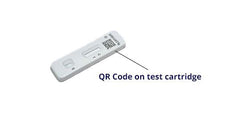 Wholesale Lateral Flow Antigen Tests
Out of stock
GOVERNMENT RECOGNISED PROVIDER
FlowFlex Sars-CoV-2 Antigen Rapid Test Self Test - Single Pack
The Flowflex SARS-CoV-2 Antigen Rapid Lateral FlowTest is a lateral flow chromatographic immunoassay for the qualitative detection of the nucleocapsid protein antigen from SARS-CoV-2 in nasal swab specimens directly from individuals who are suspected of an active COVID-19 infection by their healthcare provider within the first seven days of the onset of symptoms.
Supplied in a single pack
Cassette Format
Detects the nucleocapsid protein antigen from SARS-CoV-2
Nasal Specimen sample. Anterior Nares Only Test (2-4cm inside the nostril)
Results in 15 minutes
CE Marked for Self Test
Used by NHS track and trace as a home test
Unique ID QR code number on each cassette
Pack Contents
1 x Test Cassette with QR code and unique ID number
1 x Extraction Buffer Tube
1 x Disposable Swab
1 x Waste Bag
1 x Package Insert
Features:
Fully Home Use Approved
FDA Approved
Validation from Public Health England Porton Down.
Full Home Test Approval Granted in the UK & EU
Registered with MHRA and CE Marked.
Used and trusted by companies around the world including all UK airports and the NHS.
Government Approved Provider
We are a Government listed provider of COVID-19 tests, listed as 0. Official Rapid Tests
CE Marked + FDA Approved
These tests are CE Marked and FDA Approved For Home Use
These tests are used by the NHS track and trace system. They are an effective way to control employee covid-19 breakouts.
FlowFlex COVID-19 Low Level Nasal Non-Invasive Swab Antigen Rapid Test Kits
Free Next Day Delivery

Place your order before 14:00 to get your items the next day, Monday to Friday. Guaranteed delivery with DPD or your money back.

*We have over 1.2 million test kits at our warehouse, in stock. So we guarantee orders of all sizes.

UK Government Approved

We are UK Government listed providers of COVID-19 testing. Our test kits are CE marked, MHRA approved and UK Government listed. These are the best quality test kits on the market.

Proud Suppliers to Companies Worlwide

We have provided over 1 million test kits to individuals and bluechip companies, such as Aston Martin, the UK Home Office, and the Bank of New York. We are rated by Forbes.com as one of the best testing companies in the UK.
Frequently Asked Question
How is my test delivered?
Your test will be dispatched with DPD next day delivery if placed before 14:00 Monday to Friday. You will receive a tracking number to follow the journey of your order.
Can this be used for work place testing?
Yes, these tests are suitable for workplace testing. They are the most widely approved tests on the market and have been used by the NHS.
Receiving your certificate?
If you have selected the certified option we verify results photos throughout the day, seven days a week, and generally send out result certificates within hours of photos being uploaded.
Can a rapid antigen test fail?
On rare occasions an antigen test can give an "inconclusive" result, particularly if the testing instructions are not followed correctly. 
Yes an insert with instructions is included in the box upon delivery. 
Yes we can help provide test kits at short notice, simply contact us via the help centre and we will be in touch with you in the next 1 - 2 hours.
Working with qualified doctors
We work with qualified front line doctors and tech experts to come up with the most convenient testing solutions for travel. We blend technology and medical expertise to offer the fastest and most convenient rapid antigen testing service on the market!
Official Rapid Tests
Where technology meets medical expertise.